1. Top 10 Zoom Backgrounds
Our top 10 Zoom backgrounds are found below - simply download your favourites.
1. Monet's Japanese Bridge
Claude Monet devoted the last three decades of his life to tending his gardens at Giverny and painting Water Lilies. How about leading a meeting from in front of his Japanese Bridge? It should bring an air of calm and refinement to your presentation!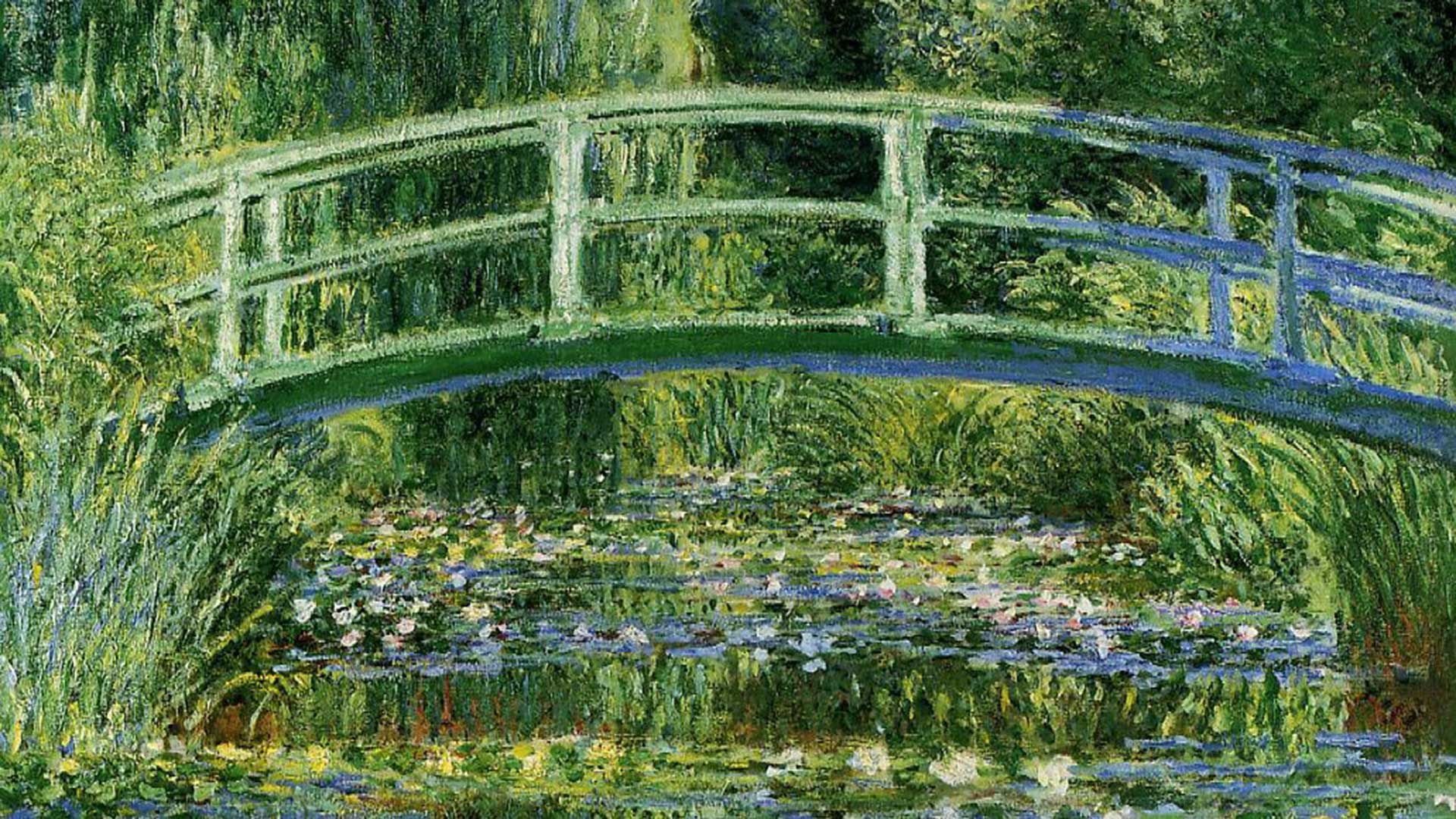 2. Monet's Impression Sunrise
Claude Monet painted Impression Sunrise, a view of Le Havre's commercial port, in one sitting in 1871. Today, it is one of the most famous impressionist works. Perhaps this would be a good background for an early-morning Zoom meeting?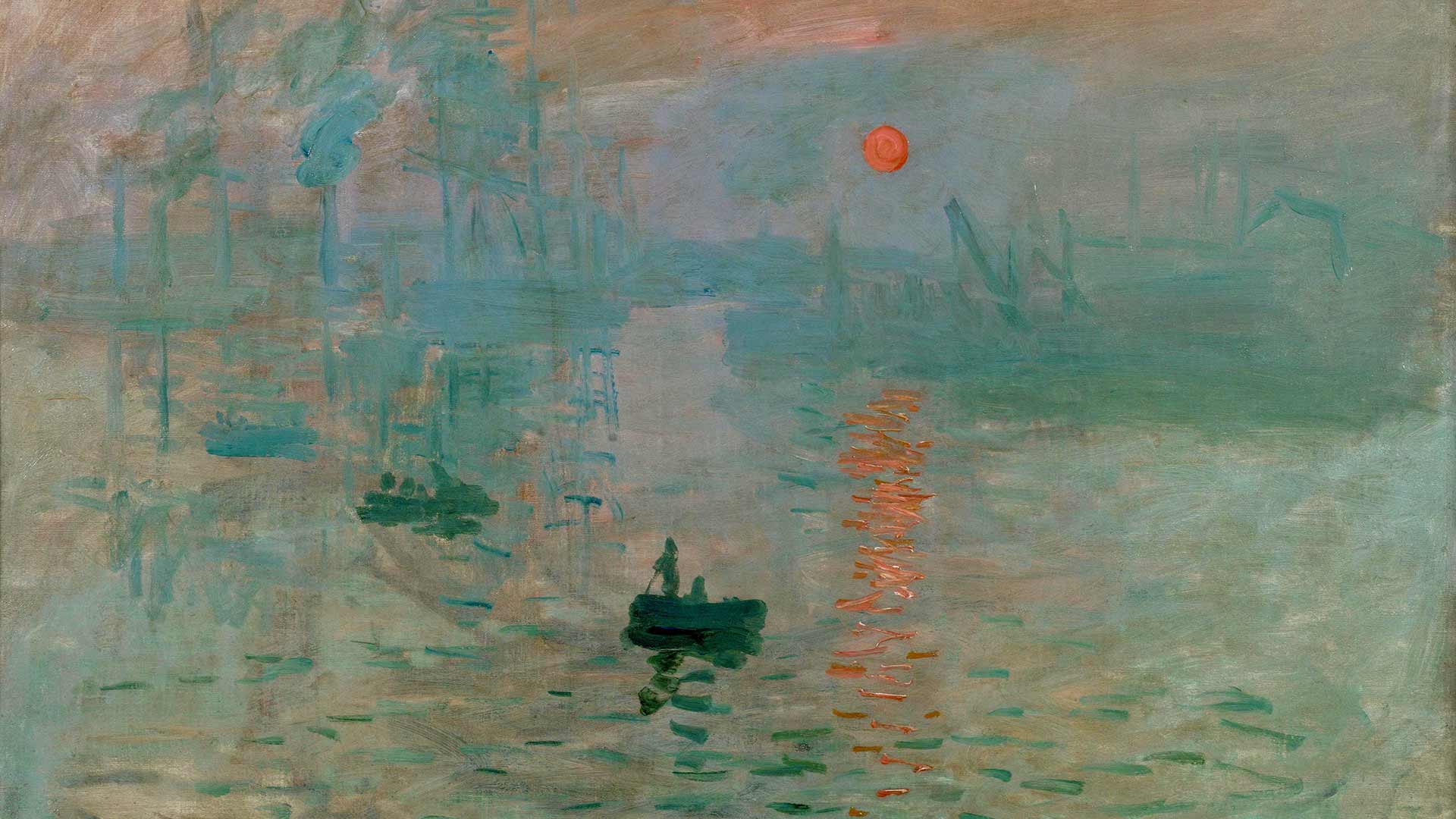 3. Degas' Dance Class
Edgar Degas is famous for a number of things: painting dancers and jockeys, living like a recluse, being antisemitic. But people are not all good or all bad, so let's enjoy the realism and beauty in this version of Degas' Dance Class (1873, now in Washington's National Gallery of Art). A good option for a lecture or a motivational Zoom call?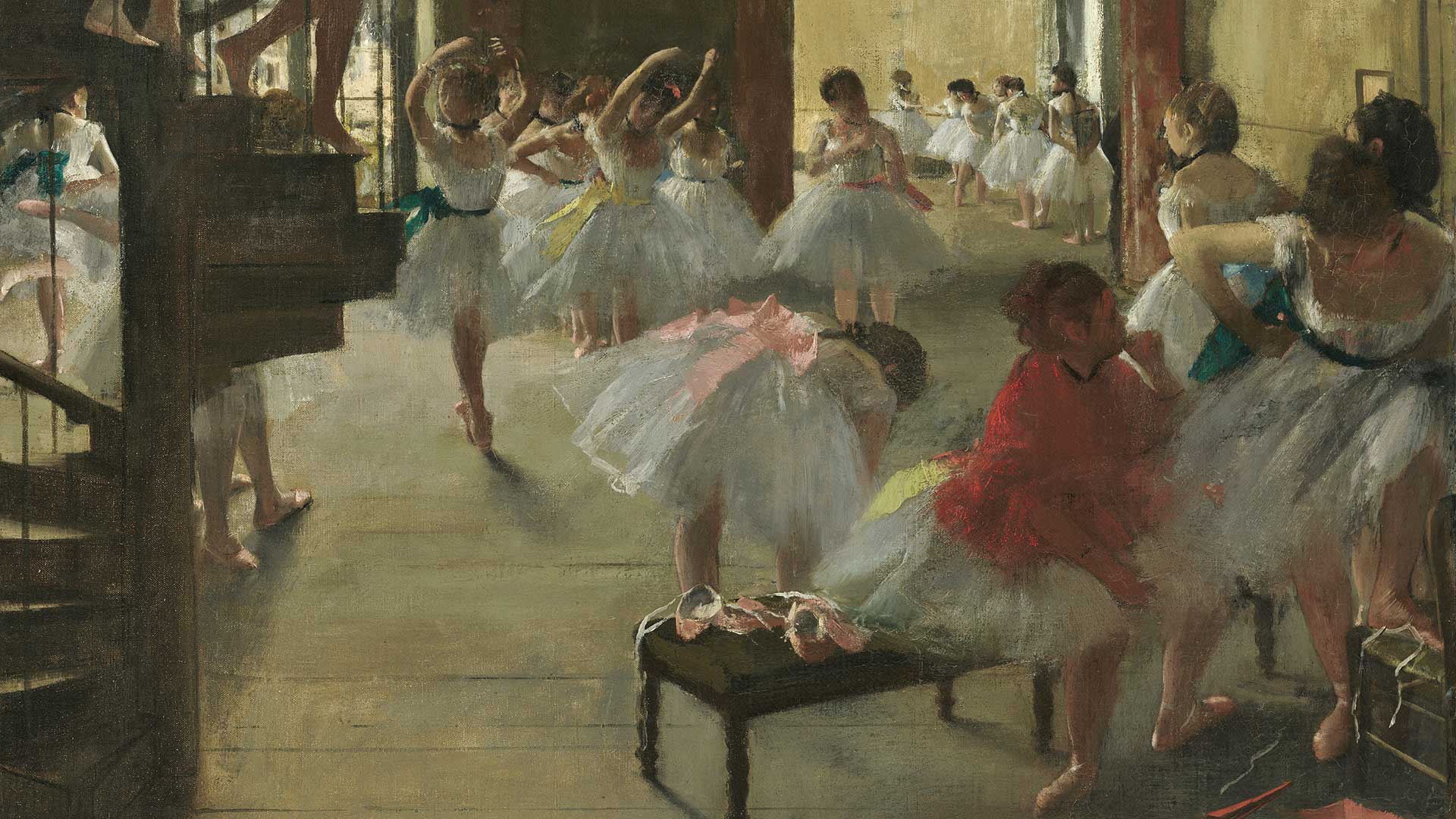 4. Monet's Haystacks
Claude Monet's Haystacks series, painted between 1889-1892, was an immediate commercial success. Use them to make your next Zoom pitch hit home?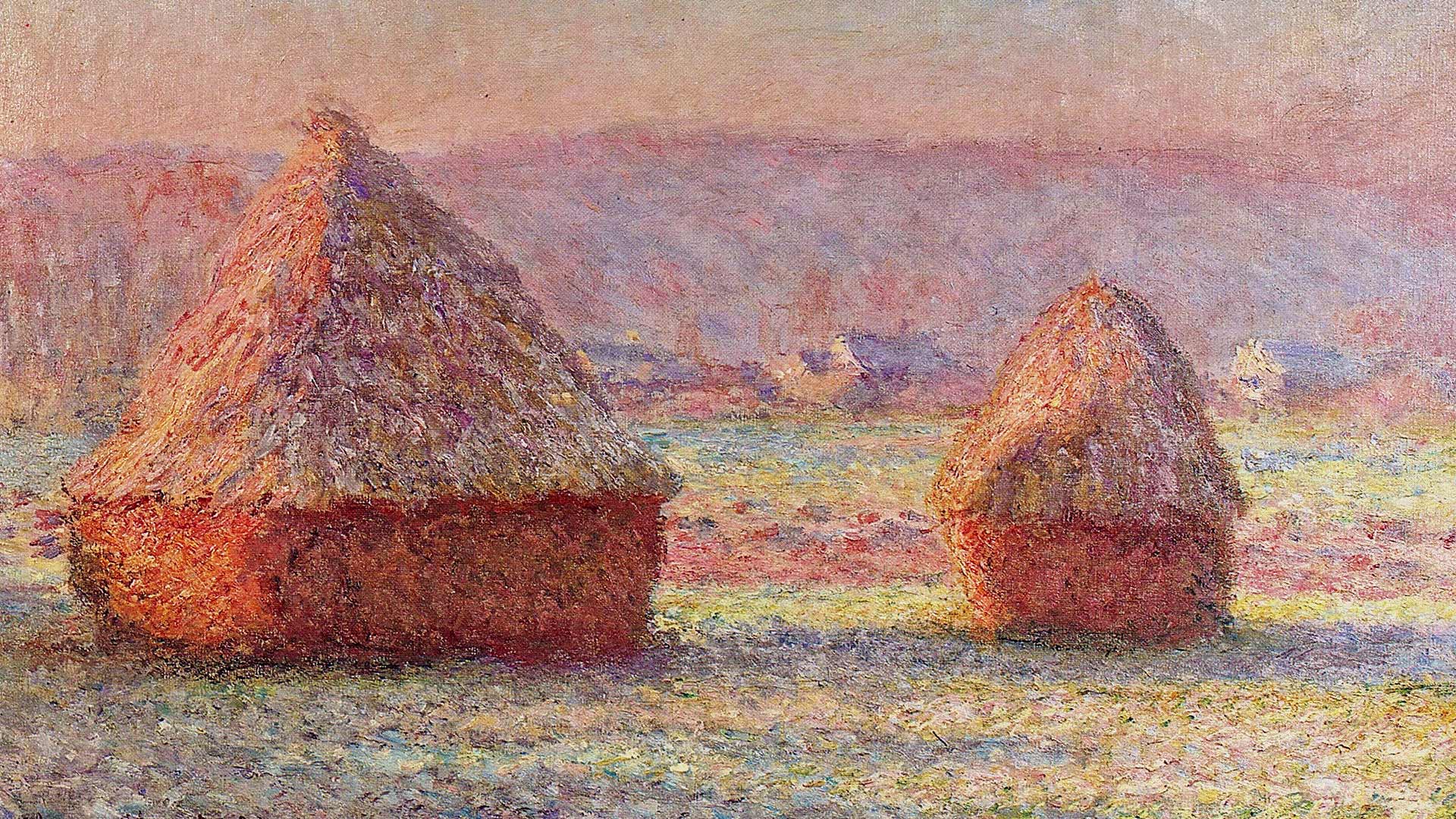 5. Manet's Bar at the Folies Bergeres
Edouard Manet painted Bar at the Folies Bergeres in 1881, shortly before his death. The mysterious barmaid, Suzon, takes centre stage - but who is she talking to? A relative? A lover? A client?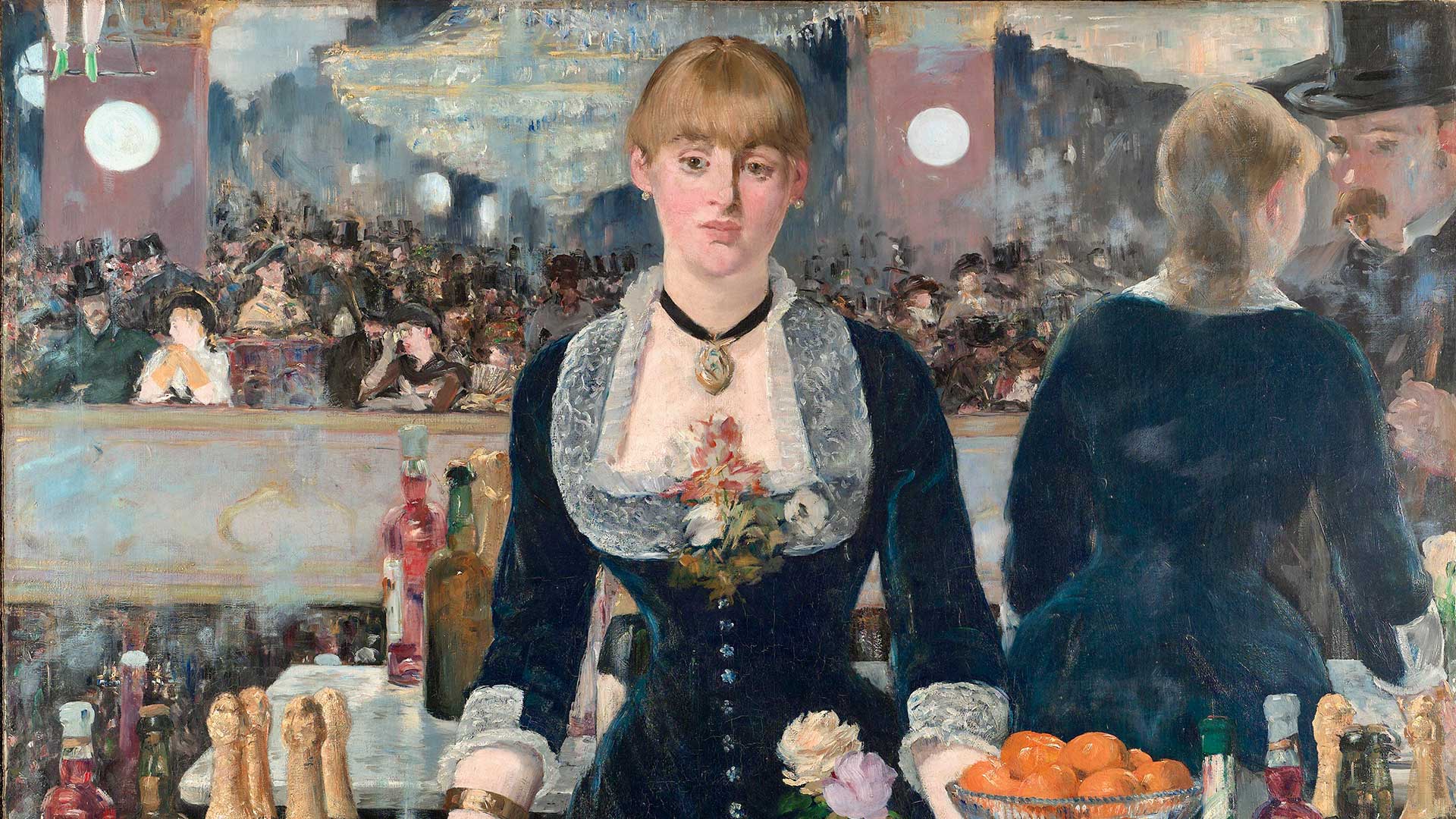 6. Renoir's Moulin de la Galette
Pierre-Auguste Renoir is best known for painting scenes of girls, women and pure joy. His luminous brushstrokes are seen in Bal du Moulin de la Galette, painted in 1876. Perfect for an evening drink with your friends?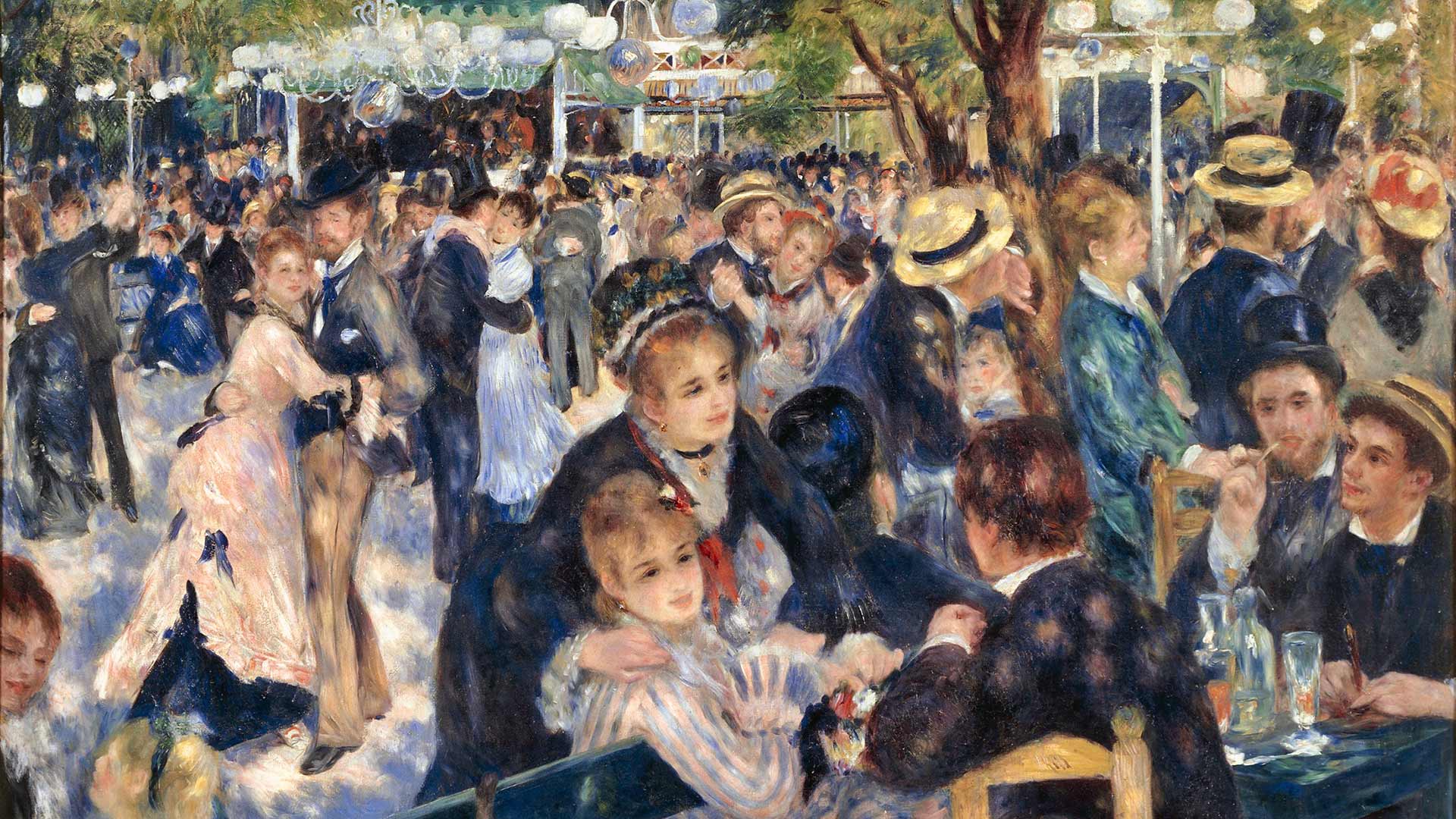 7. Monet's Gare Saint-Lazare
Claude Monet painted his 16-work Gare Saint-Lazare series on 1877. He had to blag his way into the station, putting on his finest clothes pretending he was a famous painter (which at that stage he was not). Perhaps one for a 'fake it until you make it' Zoom meeting?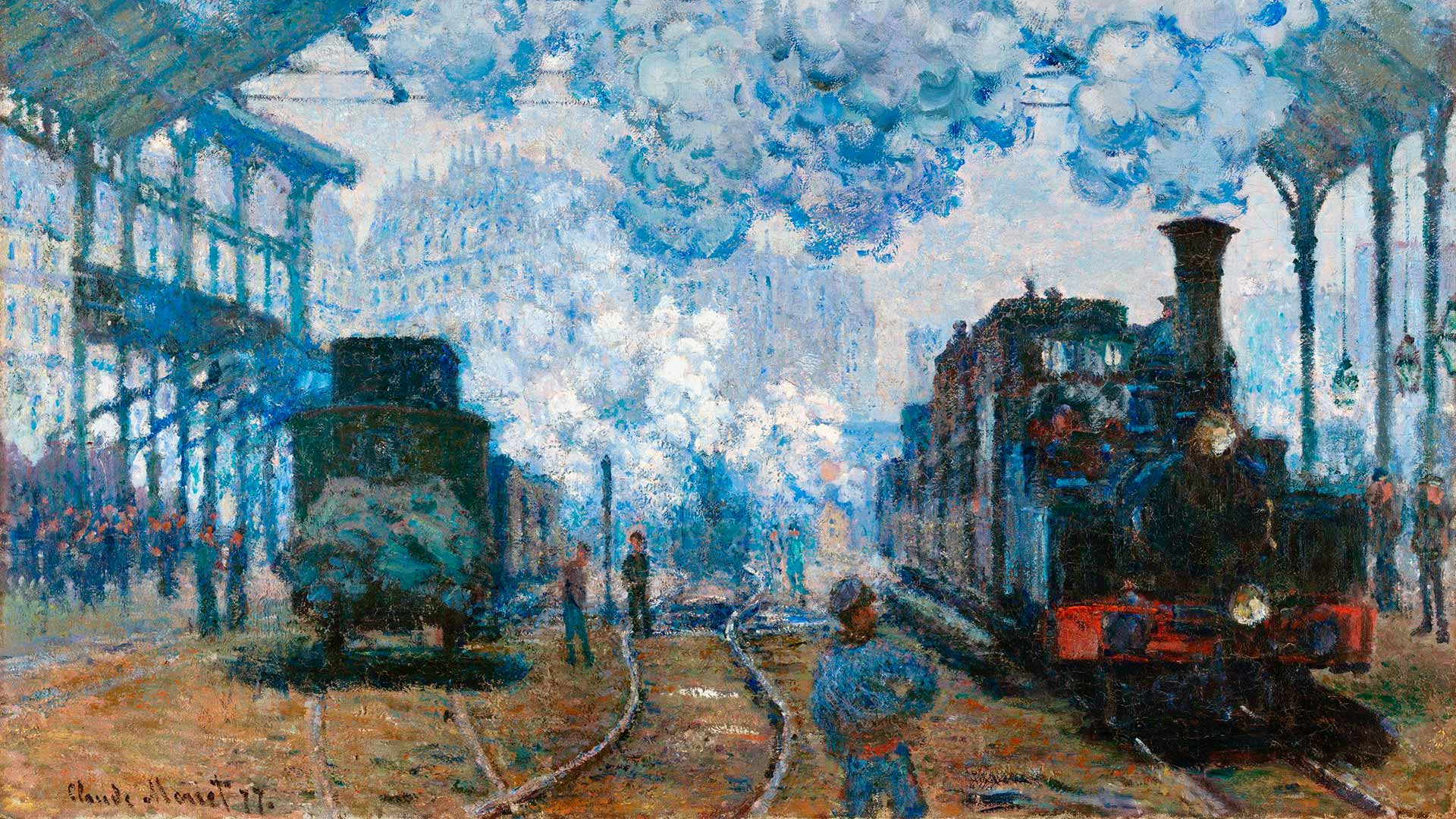 8. Pissarro's Boulevard Montmartre at Night
By 1897, when he was 66, Pissarro decided that he needed a big commercial success to provide for his large family. He chose to produce 14 versions of Boulevard Montmartre, the most famous of which shows the street at night. A great Zoom background for an evening meeting.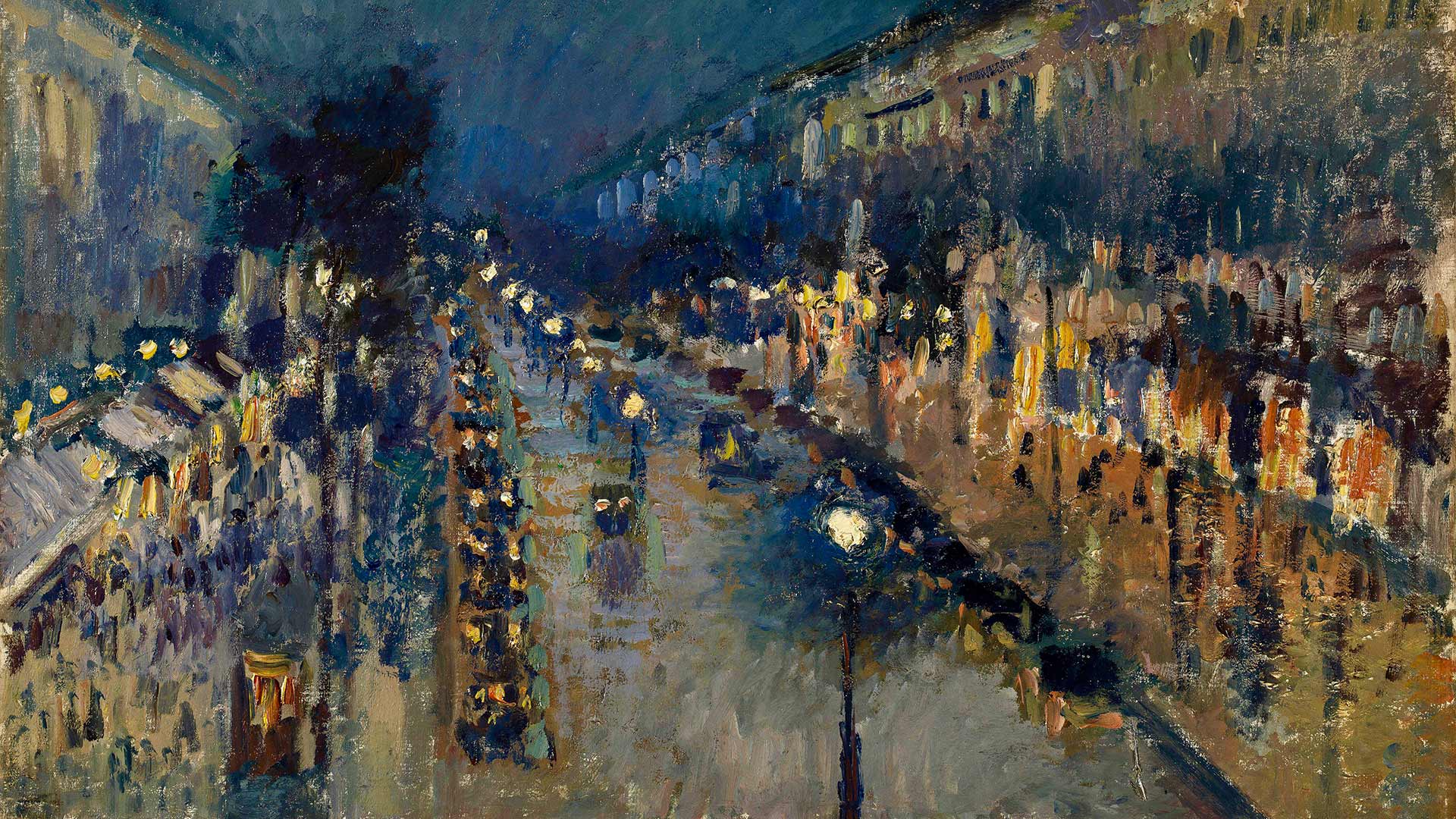 9. Cezanne's Gulf of Marseille
Paul Cezanne was born and grew up in Provence and returned there after his works were criticised by the stayed art establishment. He thereafter focussed on producing works of Provence, including Mont Saint-Victoire, still lifes of Provence's produce, and the sea. Painted in about 1885, the Gulf of Marseille from Estaque is a perfect backdrop for a relaxing Zoom chat with friends.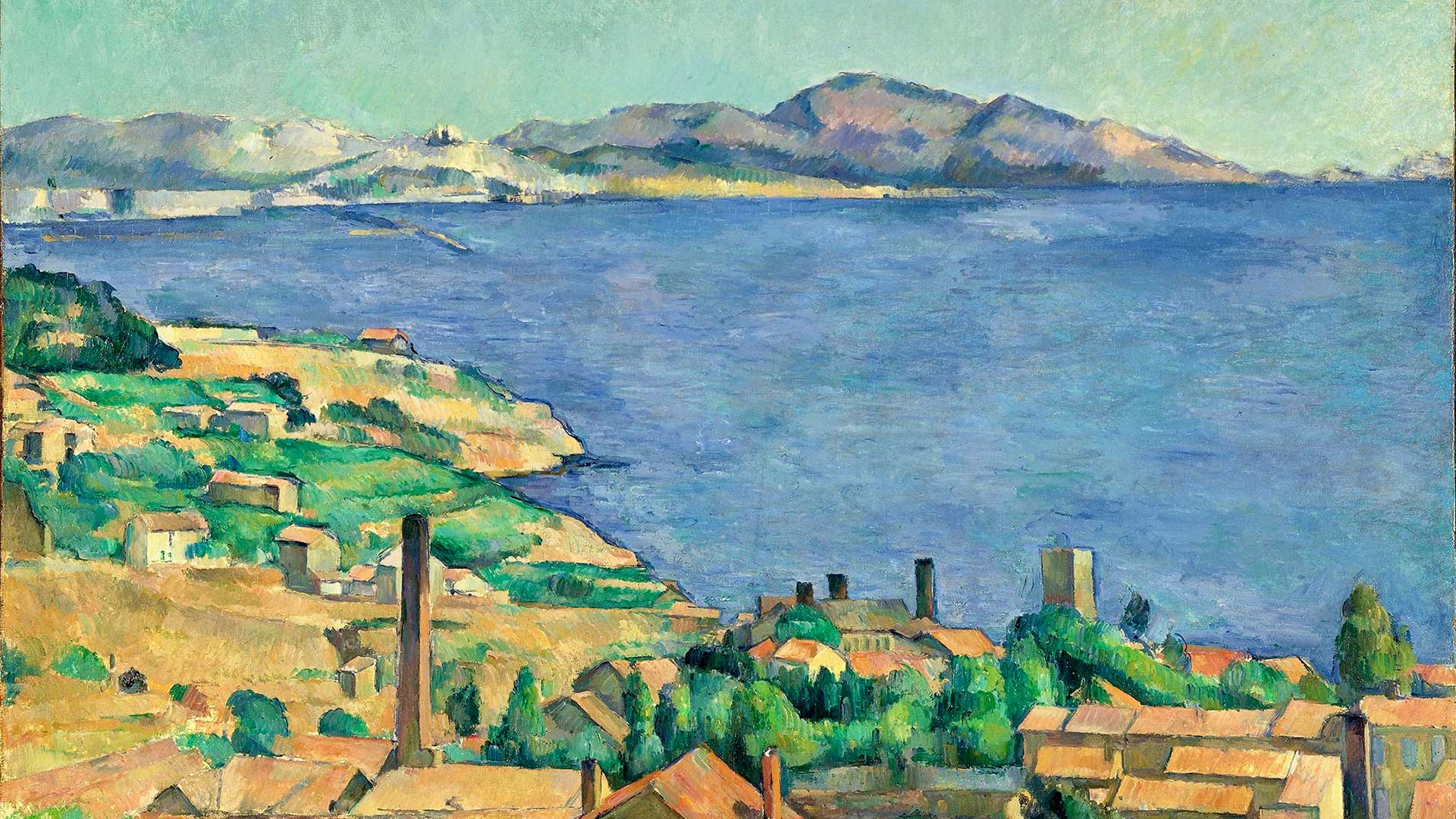 10. Monet's Poppy Field
Claude Monet's Poppy Field paintings are beautiful and poignant. Perhaps choose this background if you are going to be saying something profound in your Zoom call?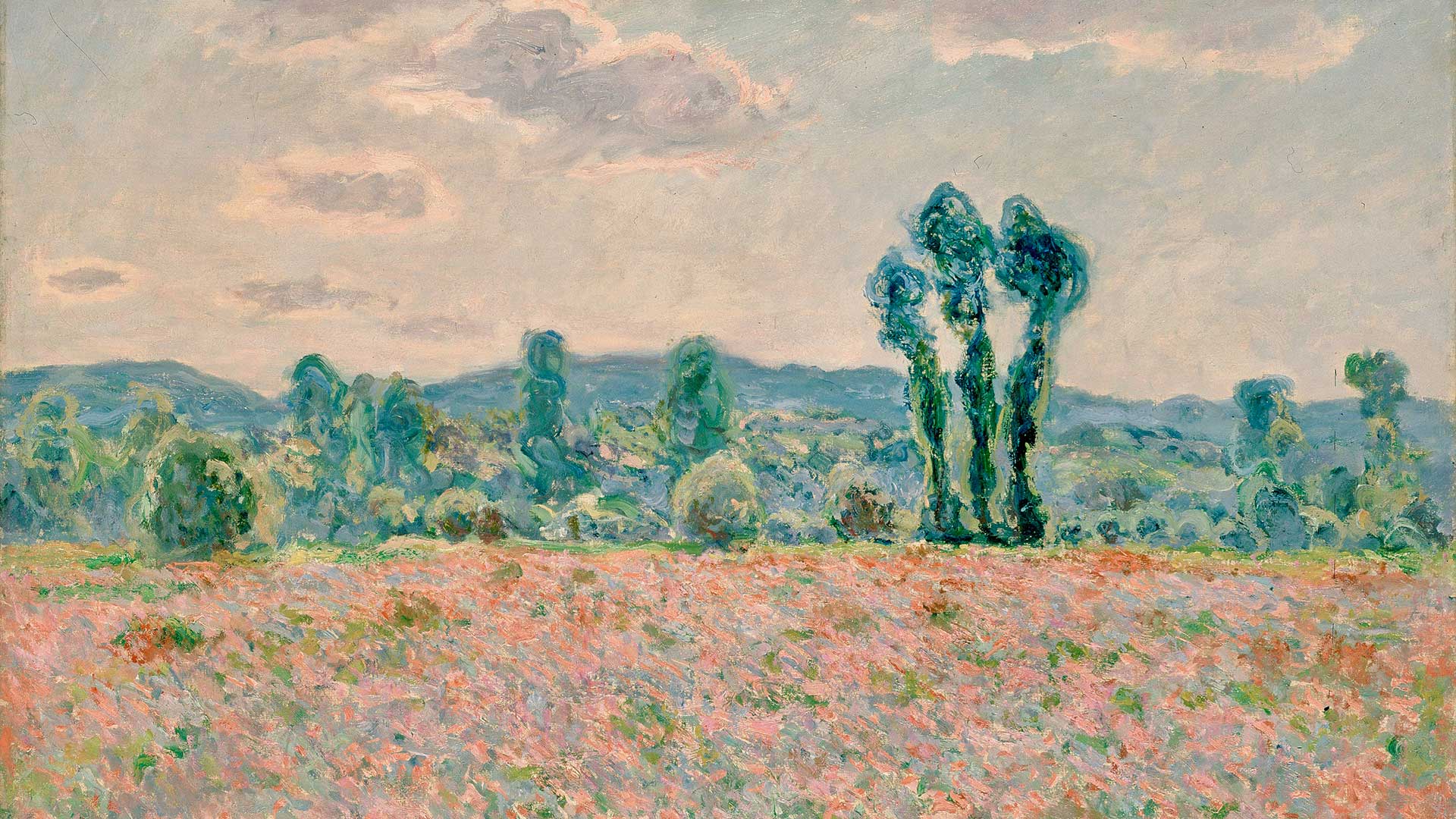 2. Setting your Zoom background
Setting your Zoom background is simple.
Follow the following five easy steps (90 seconds):
Download the file for the background you like most by clicking on the image to expand it and then clicking the download button (⤓) in the top right of your screen.
Open a Zoom Meeting and hover over the Start/Stop Video button.
Click on 'Choose Virtual Background' and click on 'Background & Filters' if it isn't already highlighted.
Click on the [+] button and select the file you have downloaded.
Click on the thumbnail of your chosen artwork and close the settings window.