1. Claude Monet - The Visionary
The biggest name among the impressionist painters today, Claude Monet (1840-1926) was central to the development of the impressionist movement.
When he was a student in Paris, Monet became acquainted with Auguste Renoir, Camille Pissarro, Alfred Sisley and Frédéric Bazille.
En Plein Air
With this group of artists, Monet began exploring plein air painting, following in the footsteps of the Barbizon School that had come before. Where Manet differed from the other Impressionist artists was in his strong, singular vision of what the movement should become.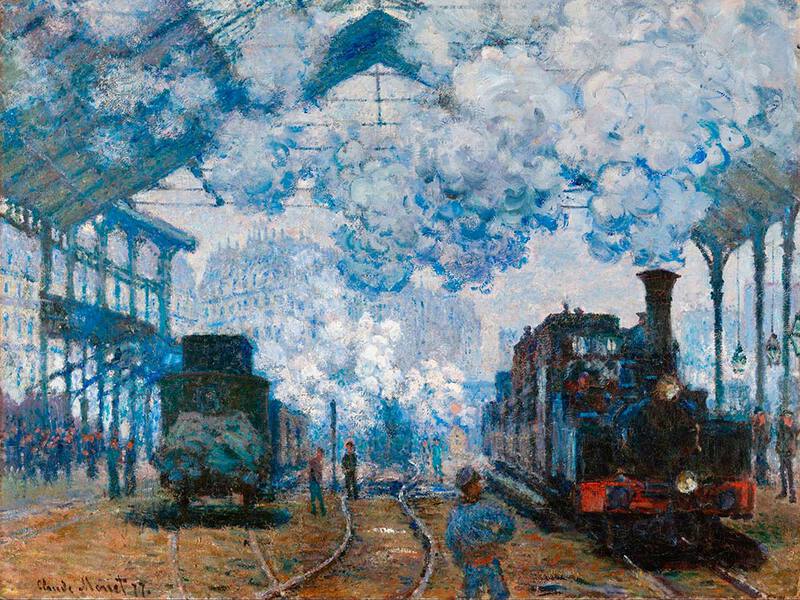 Monet was devoted to painting ordinary life, in both urban and rural settings. Hence, his works range from harbours and ports to railway stations and pastoral scenes. At the same time, Monet sought out unusual light effects that would allow him to play with colour on his canvasses. He worked to capture the subtleties of natural light in his art, whilst also using colour to convey emotion.
In his experiments with different light effects and colour techniques, Monet abandoned black almost completely in his paintings. Instead, he used darker tones to build up contrasts in his work. This had the effect of creating many bright and aesthetically pleasing works that convey a feeling, rather than necessarily depicting subjects precisely and accurately.
Giverny
In 1883 after the death of his wife, Monet relocated to a small village called Giverny in the Normandy region of France. He purchased a house and began transforming the garden. It was at Giverny that Monet dug a pond and began growing water lilies. These would form the basis for some of his most famous works, starting with the first canvasses in 1899.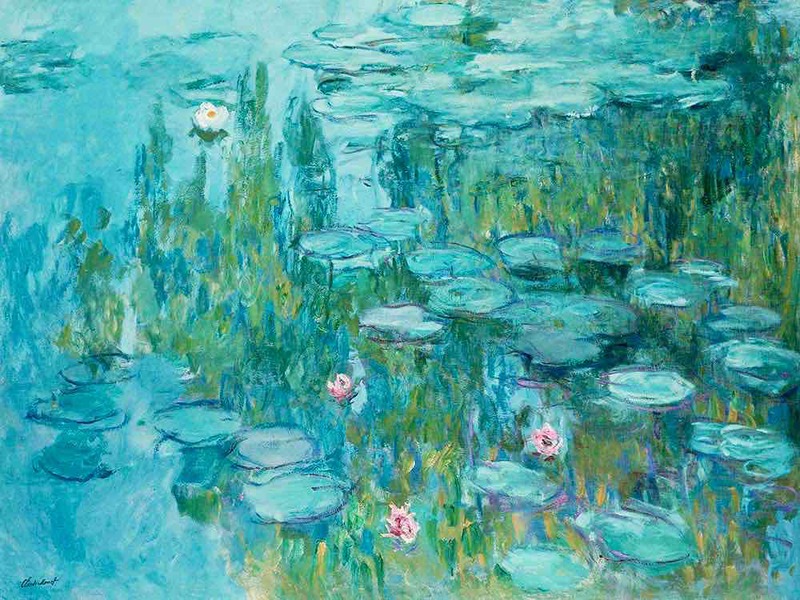 Monet's water lilies series continued for more than 20 years with his works becoming ever more abstract. When his eyesight began to fail, the paintings became hazier and eventually turned into swirling masses of colour, seemingly without borders. These powerful paintings gathered worldwide fame.
Monet lived until the age of 86, dying in 1926. His old age allowed him to witness his popularity grow and the Impressionist movement finally be accepted into the mainstream.
After struggling with financial woes for much of his life, partly as a result of his ostentatious lifestyle, Monet died a wealthy man. His paintings are now some of the highest selling artworks in the world.
Learn more on our Claude Monet biography page.
2. Edouard Manet - The Rebel
Credited with inspiring the start of the Impressionist movement, Manet was a memorable character in the avant-garde circles of Paris.
His tall, imposing presence and reputation as a flaneur, a sophisticated figure known as an observer of modern life, shaped his art.
Controversy
Manet was not afraid to cause controversy in his work. He became a notorious figure in fashionable Paris thanks to his early paintings including, 'Déjeuner sur l'herbe' (1862-63) and Olympia (1863).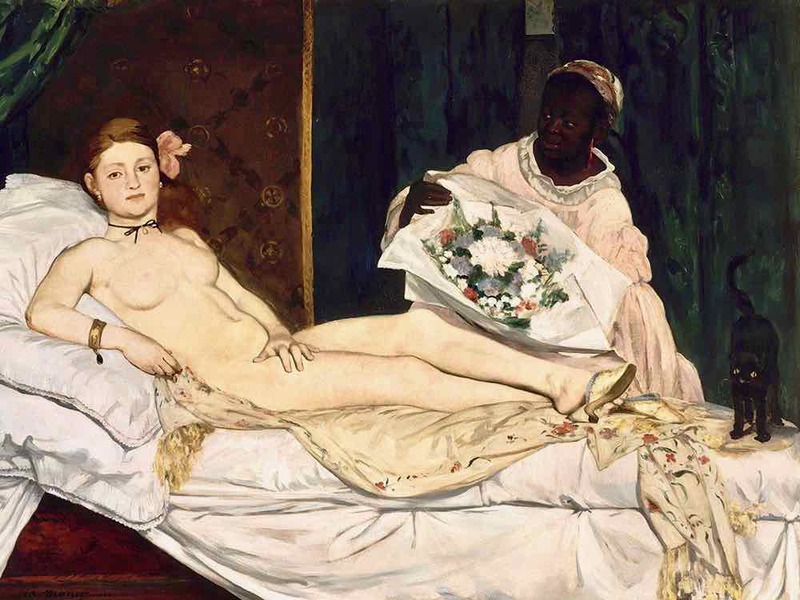 Prominent writers including Charles Baudelaire and Emile Zola publicly defended the artist, praising his bold attempts to develop a new art style. From these works and the many more that followed, Manet established himself as a modern artist.
To the young painters studying at the studio of Charles Gleyre, including Monet, Renoir and Pissarro, Manet was an inspirational leader. He represented what they hoped to achieve from their own art, fearlessly rejecting rigid academic restrictions and forging his own path.
The City
Unlike the other Impressionist artists, Manet was largely uninterested in painting natural subjects. Instead, he focused on the urban environment, seeking to portray modern life as he saw it unfolding before him. He drew inspiration from conversations with writers, artists and intellectuals in the cafes and cabarets of Paris.
As well as painting ground-breaking subjects, Manet also developed new techniques for painting. He began using visible brushstrokes and flattened forms, deliberately breaking away from academic conventions in painting.
In 'Music in the Tuileries Gardens' for instance, Manet deliberately blurs the faces of most of his subjects. Only a few are shown in focus. The work is sketchy and unblended, intended to capture the quick movements with which people lived and experienced modern urban life.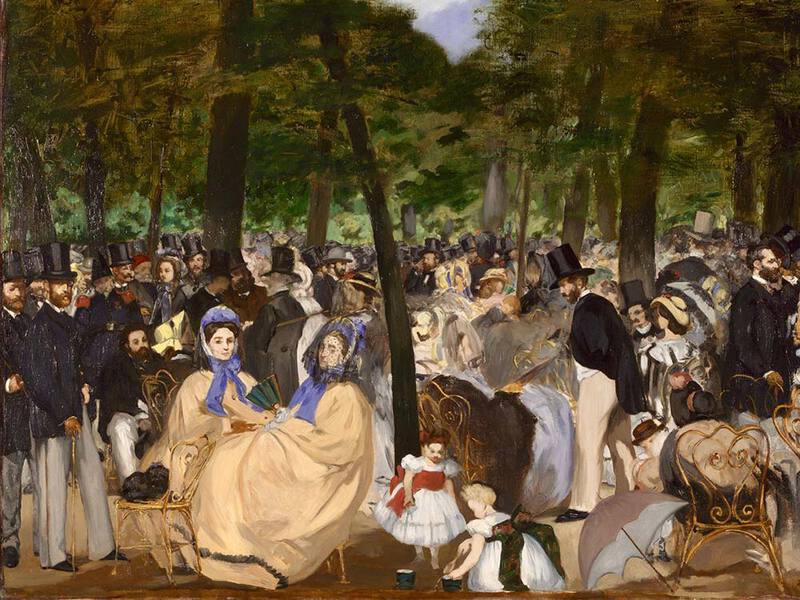 Manet also moved in a far more influential social world than many of his fellow Impressionist painters. Having been born into a wealthy, bourgeois family, Manet had opportunities that most of the other artists did not.
His work was accepted into the Paris Salon and before his death, he was awarded with a Chevalier de la Légion d'honneur by the French state in recognition of his life's work.
Learn more on our Edouard Manet biography page.
3. Auguste Renoir - The Social-Climber
Pierre-Auguste Renoir (1841-1919) was one of the most prolific painters of the Impressionist movement.
He is best known for his paintings of girls and women, his soft, luminous style, and the feeling of joy that his paintings evoke.
Renoir the Portraitist
Renoir was not independently wealthy-starting his career painting crockery-and so often had to approach his art as a business, spending much of his time painting portraits of wealthy patrons.
Many of his works also feature family and friends, particularly women. These gained widespread praise among the other impressionist artists, as well as collectors and dealers, who particularly admired their charm.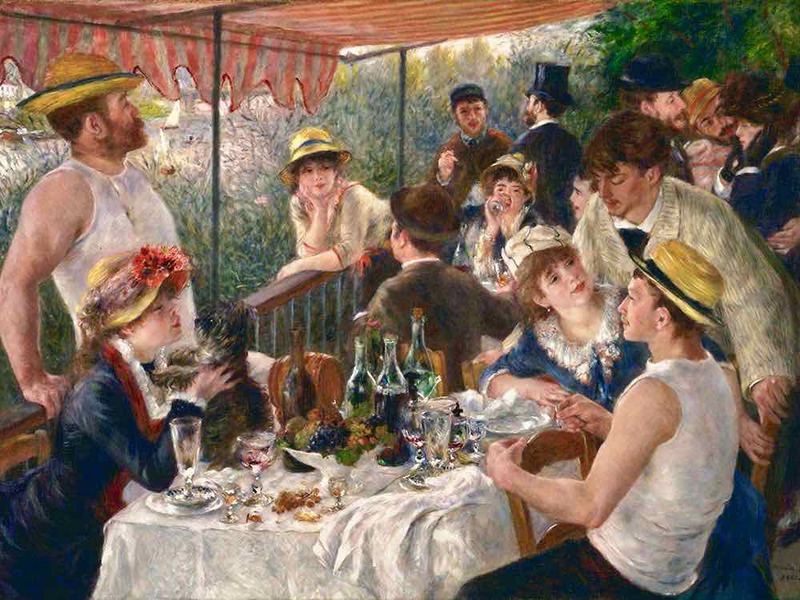 The portraiture technique that Renoir perfected was the ability to paint women as sensual and romantic, often looking sweetly out at the viewer or turned coyly away. Unlike classical portraits and nudes, his figures were painted as modern women.
Contemporary fashion
In the majority of his works, the models wore contemporary dress, as historian Dr Justine Young describes:
"Especially prevalent among the Impressionist's subjects were women seen casually lounging, dressed not for the public but resting comfortably at home. Such scenes were pointedly not chic—or not solely so—instead representing relaxed moments of everyday life. The women depicted are observed not by le monde, the fashionable outside the world, but by family and intimate friends."
This style of painting was well-suited to the emerging middle-class art market who enjoyed seeing paintings that depicted people like them.
Soft and luminous
Renoir's paintings were immensely popular, appealing to tastes at the time. The painter adopted the Impressionist style with its soft brushstrokes and bright colours, using it to his advantage.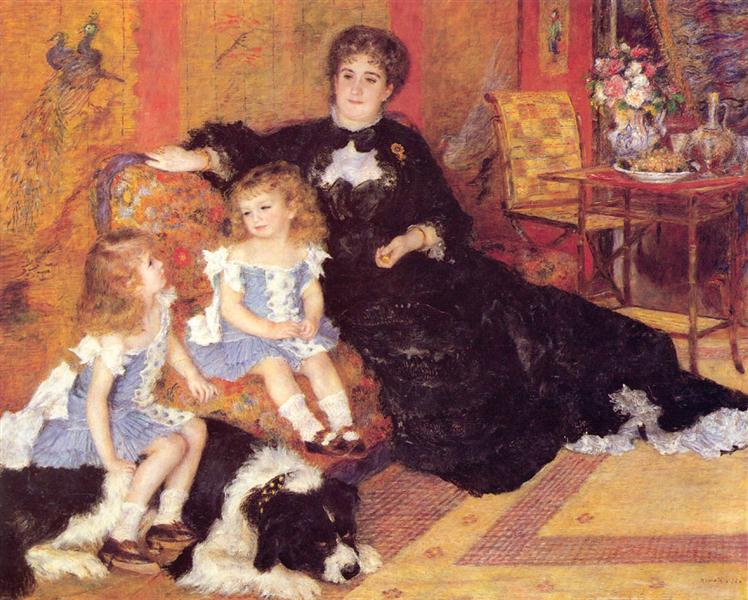 As a result, he became ingratiated with influential people such as Georges Charpentier, a well-connected publisher and Paul Berard, a banker. Renoir painted Charpentier's family in a total of seven portraits and was regularly invited to the Berards' country house.
Here he met yet more future clients, securing his status as an artist, a celebrity and ensuring his financial security.
Later life
In his later life, Renoir spent much of his time in the South of France, moving there permanently in 1897. This was as much for his health as his art. Suffering from rheumatoid arthritis, Renoir sought out warmer climates to help ease the pain of his condition.
The impact of this move also had a profound effect on his art, however. From the mid-1890s onwards, Renoir began to focus solely on landscapes in bold colours depicting the bright, natural sunlight that shone in the region.
Learn more on our Auguste Renoir biography page.
4. Edgar Degas - The Observer
Perhaps the most notorious of the Impressionist artists, Edgar Degas was famed for painting contemporary subjects.
His best known subjects are ballerinas and jockeys, with Degas' controversy stemming from his misanthropy which manifested itself as anti-Semitism in later life.
Nightlife
Unlike his fellow Impressionists, Degas was less interested in landscapes and lightness. Instead, he painted Paris' nightlife, particularly around the Montmartre area.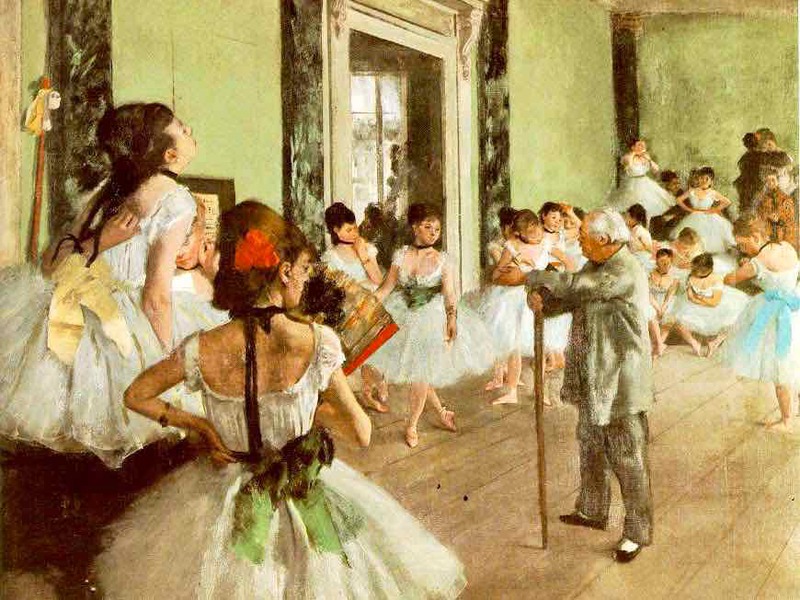 Degas' early life
Degas came from a wealthy and influential family. His father was a banker and as such, Degas received high quality art training, including spending three years in Italy where he copied the work of old masters.
First introduced to the Impressionist movement through Manet, Degas became acquainted with Morisot before he came to know the other artists of the movement.
The independent exhibitions
Fiercely against the Paris Salon, Degas participated in six Impressionist Exhibitions in total between 1874 and 1886. He took a major role in the organisation of many of the shows. This led to clashes between Degas and Caillebotte when Degas insisted on inviting Realist artists to exhibit with the group.
Throughout his career, Degas experimented with a wide variety of mediums. He worked with paint, pastel and sculpture, as well as experimenting with printmaking and charcoal sketches. Among his most famous sculptures is Little Dancer of Fourteen Years from 1880, which shocked visitors to the 1881 Impressionist Exhibition.
Prostitution
Degas' work often featured prostitution as a major theme. He scrutinised the prevalence of prostitution in Paris at the time when he was painting, featuring prostitutes in their many different guises including as ballerinas, milliners and those working in brothels.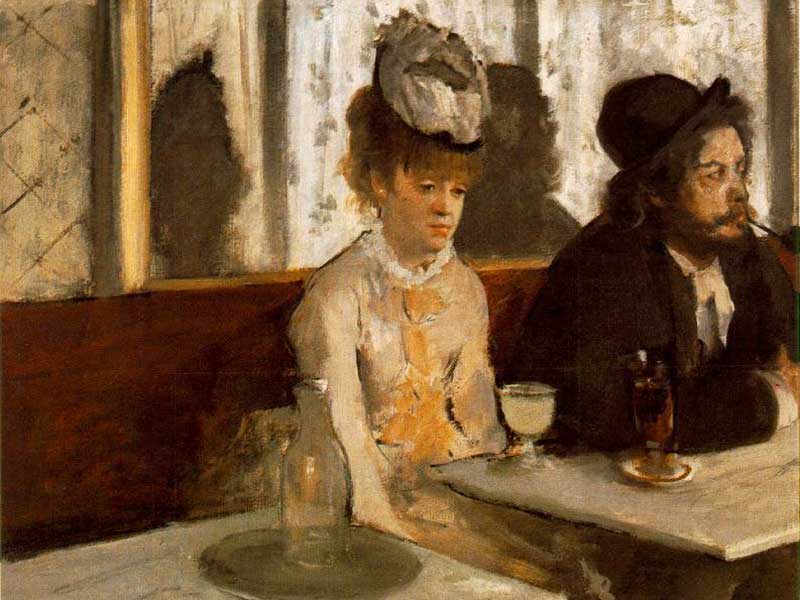 In doing so, Degas presented contemporary audiences with the hypocrisy of their society, causing outrage in the process.
Failing eyesight
Throughout the course of his career, Degas' eyesight got progressively worse. He struggled immensely with his sight and resorted to touching his models and viewing them from different angles around the room in order to get a sense of perspective for his paintings.
This debilitating condition had a significant effect on his work, especially towards the end of his life where his paintings became hazier and less naturalistic.
Degas' final years were not happy ones. He became more and more reclusive and revealed his horrific anti-Semitism during the Dreyfus Affair.
Learn more on our Degas biography page and our page on Impressionism and the Dreyfus Affair.
5. Camille Pissarro - The Experimenter
Among the artists of the Impressionist movement, Camille Pissarro was arguably the most inventive.
Throughout his career, he ceaselessly experimented with new styles. Even late into his life, he continued to keep in touch with young artists in Paris in order to stay abreast of new developments and theories in art.
Evolution
This endless evolution can be seen in Pissarro's work, which stretches from picturesque rural subjects to modern, urban landscapes that display the rapid changes taking place in Paris.
Similarly, in Pissarro's painting technique, it is also possible to track his enthusiasm for new styles.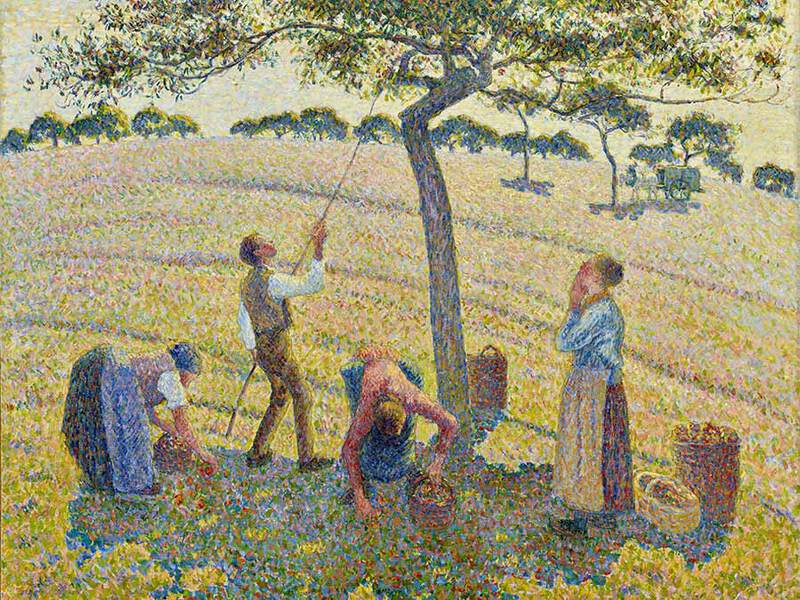 When Paul Signac and Georges Seurat began experimenting with Pointillism, Pissarro was one of the first artists to adopt the technique. He made a number of Neo-Impressionist works, drawing on the colour theory and strict painting style promoted by Signac and Seurat.
Though he later moved away from this style towards a freer, more Impressionist technique, Pissarro's work still retained traces of Pointillist influences.
Boulevard Montmartre
Among Pissarro's most impressive works is his series of paintings depicting the Boulevard Montmartre.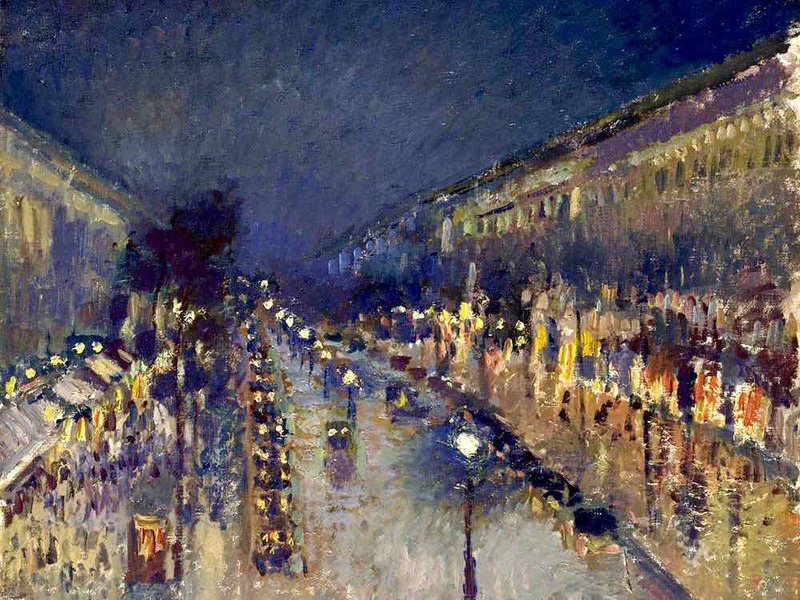 Pissarro took a room in a hotel overlooking the boulevard and painted it from the same angle at different times of the day and during varying weather conditions. The result is a series of works that perfectly capture the effects of natural light on this manmade subject.
These paintings exemplify the observational qualities that the Impressionists came to be known for.
Artist's Knife ...
Later in his career, Pissarro transitioned towards using an artist's knife to apply paint to his canvasses.
This effect was described by a contemporary critic, Clément Janin, who wrote:
"M. Pissarro hardly ever uses the brush any more, only the knife, not from haste, not from an inspired artist's furia, but to give more scope to the dazzle of light in the compositions he paints. The asperities he multiplies serve to capture and trap the rays of light and when the sun shines forth the colours suddenly sparkle like a jeweller's window."
Pissarro the mentor
As well as Pissarro's contribution to the Impressionist movement with his own paintings, it is also important to note the role that Pissarro played as a mentor to other artists.
One of the oldest members of the group, Pissarro nurtured younger artists including Paul Cézanne and Paul Gauguin. He was a key source of support for Cézanne especially, encouraging him to continue painting even when he reached extreme lows.
Sadly, Pissarro struggled to sell many of his works during his lifetime. He did not achieve financial security from his work and was the victim of fierce anti-Semitism.
This included from fellow Impressionist painters Renoir and Degas who both refused to exhibit with him following the Dreyfus Affair and the subsequent debate that spread through France.
Learn more on our Camille Pissarro biography page.
6. Paul Cezanne - The Neo-Impressionist
Cézanne first began painting from nature, using the bright tones typical of the Impressionist style.
Introduced to Impressionism by his close friend Pissarro, Cézanne experimented with new techniques before developing his own style of painting.
Still lifes
His still life paintings are particularly interesting. By simplifying natural forms into geometric shapes and playing with visual perceptions, Cézanne laid the foundations for Fauvism, Cubism and abstract art to come.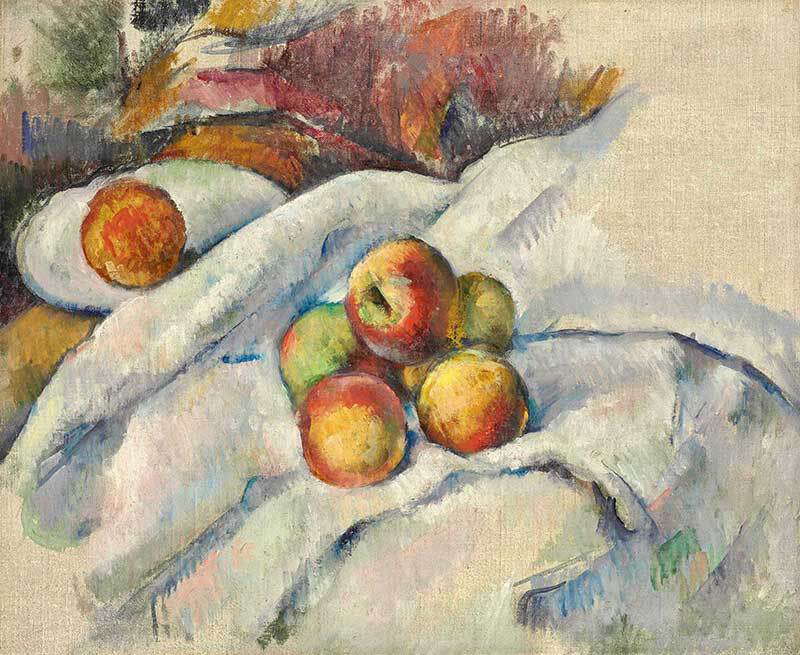 Aix-en-Provence
At the core of Cézanne's identity was his hometown of Aix-en-Provence.
After studying in Paris and meeting the artists of the Impressionist movement, Cézanne returned to Provence. In the south of France, the artist's paintings took on a new style that reflected the landscape around him.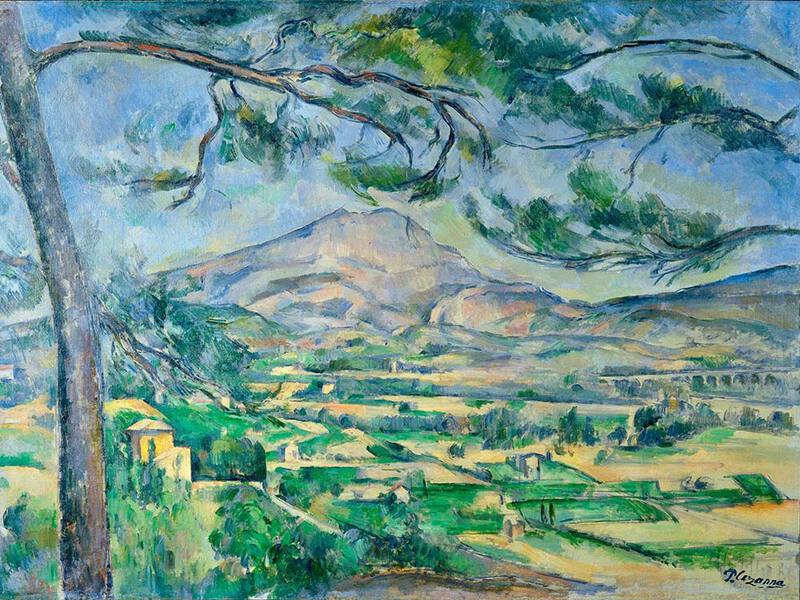 Struggles
Despite his novel style of painting, Cézanne did not succeed in gaining support for his work for much of his life.
Unlike the other Impressionist artists, Paul Durand-Ruel and other Impressionist dealers took very little interest in his work. It was not until 1895 that Cézanne was given his first one-man show by the Parisian dealer Ambroise Vollard.
This was a turning point for Cézanne as the next generation of young artists began to be inspired by his work. He quickly gained a cult-like following of budding painters who wished to emulate and build on his distinctive style.
In the words of Philip Conisbee,
"In the late portraits of Cézanne's gardener Vallier, the encrusted surface of the old man […] recall the late portraits of Rembrandt. A comparable feeling of tragedy, of impending death, is powerfully present. At the same time, the views he painted from the terrace of Les Lauves are radiant. In The Garden of Les Lauves, Cézanne's deep feeling for nature is translated into a series of colour patches so abstract that, in hindsight, they seem to anticipate the abstract art of a far later era."
Cézanne's art was truly ground-breaking, bridging the space between Impressionism and the abstract art to follow.
Learn more on our Paul Cezanne biography page.
7. Berthe Morisot - The Psychologist
Berthe Morisot's painting style is distinctive and flowing.
She mastered the quick, free brushstrokes that characterised the Impressionist aesthetic, adopting a pastel colour palette that gives her works a lightness and grace.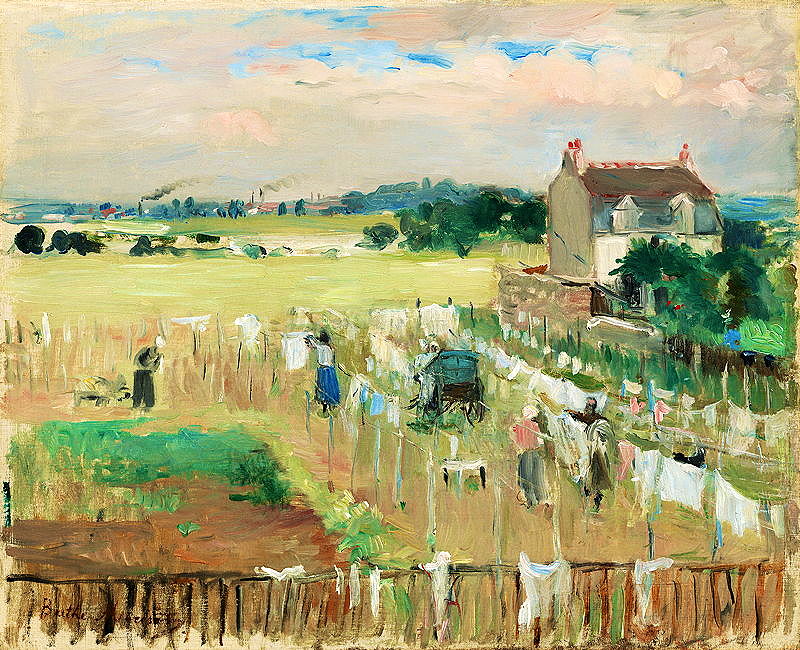 As the art critic Paul Mantz described,
"The truth is that if there is a single Impressionist in the group […] it is Berthe Morisot […] Her painting […] has all the freshness of improvisation. Here is where we really find the impression perceived by a sincere eye, faithfully rendered by a hand that does not lie."
Women in the Home
As well as developing a uniquely Impressionist style of painting, Morisot is also renowned for capturing the internal worlds of the subjects she painted.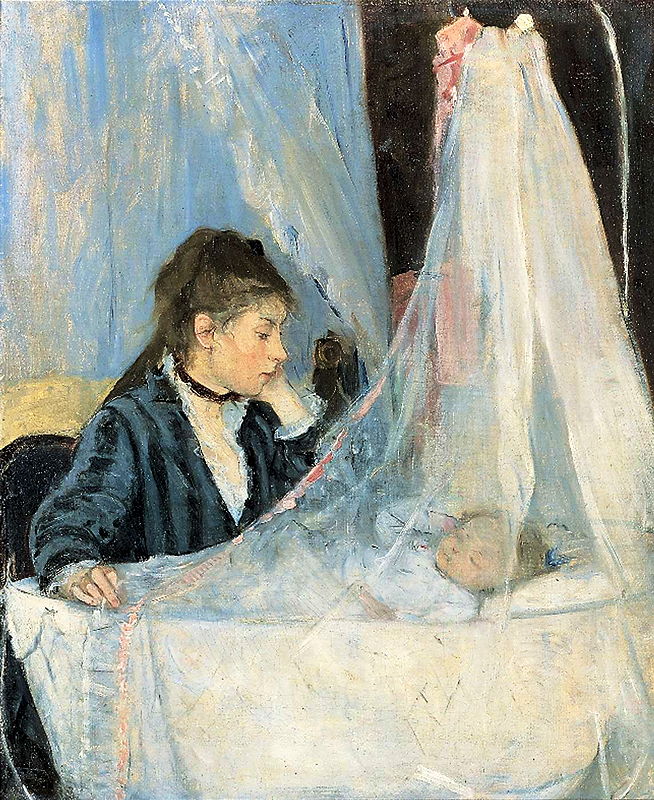 As a result of her status as a woman in 19th century France, Morisot was not granted the same freedoms to paint outdoors as her male counterparts. Her work thus largely centred on painting women in the home.
Morisot's Models
In her pastels and paintings, Morisot captured each model's individual personality. Most of her models stare out at the viewer.
The compositions speak to the thoughts and psychology of the women she presented in her paintings. In Morisot's work, her figures are not just models designed to look pretty, they each have a rich interior world that draws you into her paintings.
En Plein Air
Despite the restrictions placed on Morisot as a result of her gender, she also painted frequently en plein air when she was free to do so.
This included painting in the countryside around Paris and particularly Gennevilliers where she holidayed with her husband and his family. In these works, Morisot captured the beauty of the countryside but also the rapid changes happening as a result of industrialisation.
She did not shy away from presenting modern subjects as they appeared, ignoring the more romanticised version presented by other artists from the period.
Learn more on our Berthe Morisot biography page.
8. Gustave Caillebotte - The Financier
A leading artist in the Impressionist movement, Gustave Caillebotte (1848-1894) was also one of the main financial supporters of Impressionism.
Caillebotte kept his fellow artists afloat, covering the rent for Monet's studio, buying supplies and financing the independent exhibitions.
Developing impressionism
As well as his monetary and emotional support, Caillebotte also played a prominent role in developing the movement.
Though much of his work leaned towards Realism, Caillebotte experimented with novel compositions in his paintings. Perhaps his best-known painting is 'The Floor Planers' from 1875.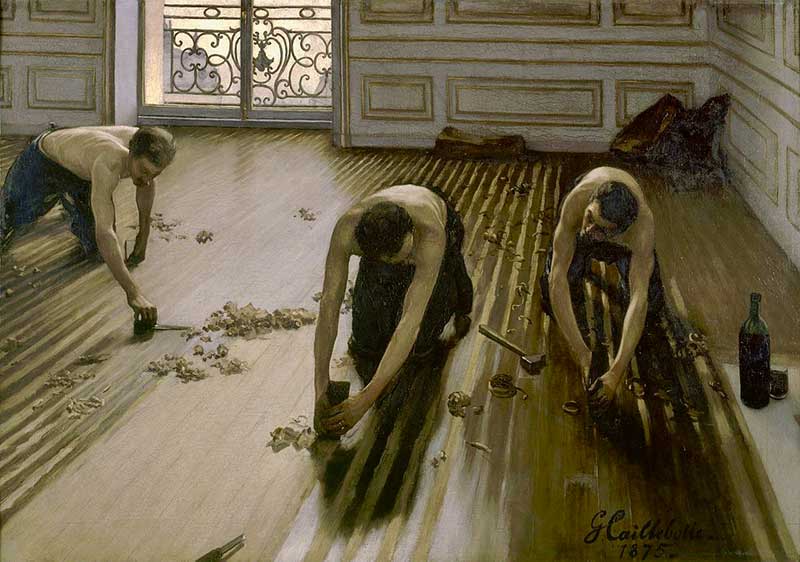 This piece was unusual in its depiction of ordinary working-class people, shown going about their work in a closely cropped composition. This was a style of artwork that had not been seen before in France.
Modernity
As Caillebotte came from an affluent family, he was able to indulge in painting subjects that he was interested in. As such, his oeuvre is varied and unusual. Like many of the Impressionists, he was fascinated by the idea of painting modern, urban life.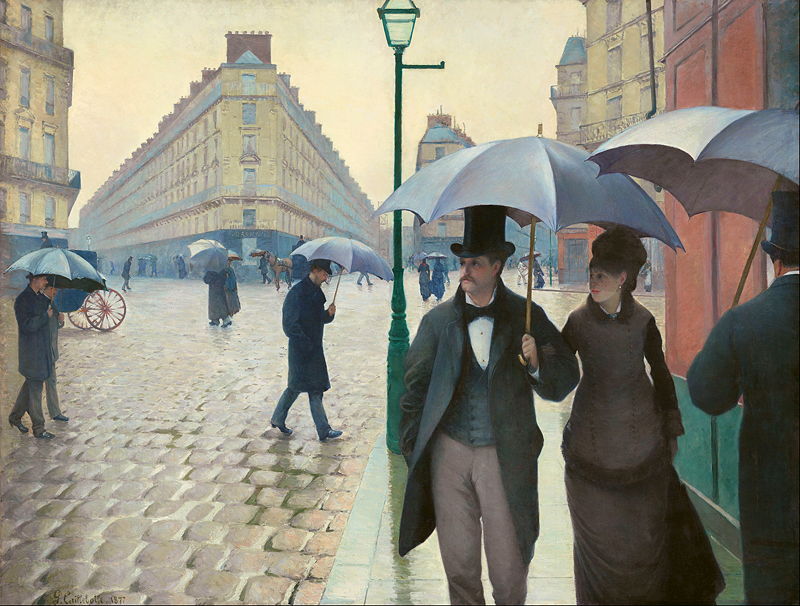 At the same time, Caillebotte drew inspiration from early photography that was becoming popular in the late 19th century, using this medium to inform the technique and composition of many of his works.
Caillebotte maintained frequent correspondence with Monet as both shared gardening as a hobby and obsession. The two artists influenced one another's still life works, particularly the paintings of flowers that grew in both of their gardens.
9. Mary Cassatt - The Internationalist
The only American artist in the group, Cassatt is notable for her Japanese-inspired paintings and prints.
After spending much of her childhood in France and Germany, Cassatt studied at the Pennsylvania Academy of Fine Arts. In 1865, she persuaded her parents to let her move to Paris.
Cassatt meets the impressionists
It was Edgar Degas who first introduced Cassatt to the Impressionists.
Through her involvement in the Impressionist movement, Cassatt gradually adapted her technique and composition, also changing how she used colour and light in her works.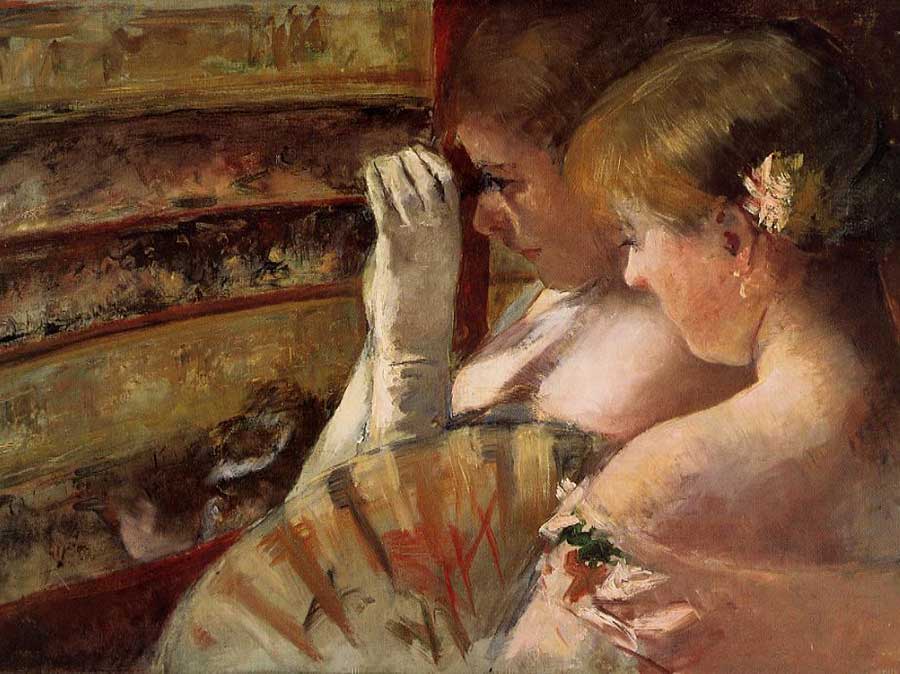 In total, she exhibited at four of the independent Impressionist Exhibitions, in 1879, 1880, 1881 and 1886.
Print-making
As well as painting and pastels, Cassatt also experimented with printmaking.
Together with Degas, she worked to develop new techniques for printing that allowed her to convey the naturalness of the Impressionist style.
Popularising the movement
Cassatt played a crucial role in introducing Impressionist art to US buyers.
Using her connections in America and her close relationship with her brother, Alexander Cassatt, Mary successfully exported a number of Impressionist paintings to the US. She advised prominent American collectors on which pieces to buy.
Through her tireless support for the Impressionist movement, Cassatt also prepared US tastes for the arrival of Impressionism largely orchestrated by Paul Durand-Ruel.
The domestic sphere
As well as helping other Impressionist artists gain a footing in the US, Cassatt's fame as an artist also grew during her lifetime. Largely set in the domestic sphere, reflecting the restrictions placed on her as a woman Impressionist, Cassatt's specialised in painting mothers and children.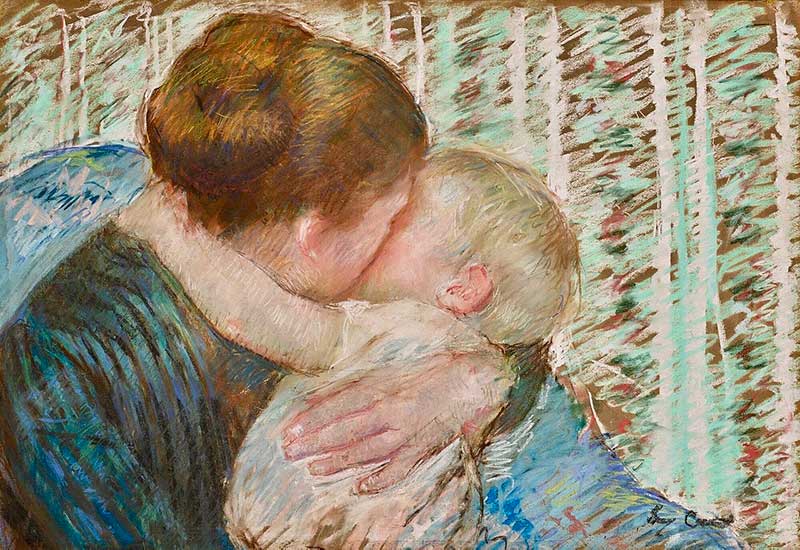 However, many of her earlier works were also set in the theatre and the opera.
Cassatt's role in the group
By the time of the Sixth Impressionist Exhibition in 1881, Cassatt had become a prominent figure in the Impressionist movement and was gaining recognition from influential critics.
Albert Wolff in Le Figaro praised Cassatt's work saying,
"Mlle Cassatt is a veritable phenomenon; in more than one of her works she is on the point of becoming a considerable artist, with an extraordinary feeling for nature, penetrating powers of observation, and an ability to subordinate herself to the model which is characteristic of the greatest artists".
Unlike many other Impressionist artists, Cassatt rarely painted en plein air. However, there are a few notable exceptions including 'Lydia Crocheting in the Garden at Marly' from 1880, which captures the effects of natural light in a garden setting.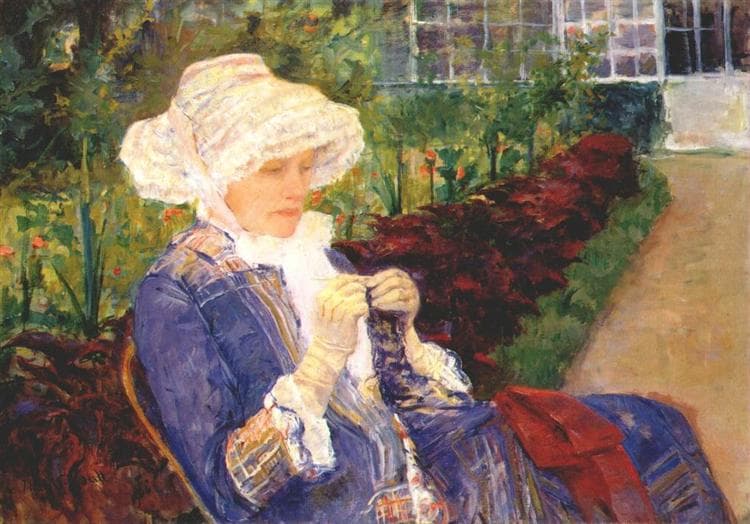 Cassatt plays with the way the light falls on her sitter's large white bonnet and gloved hands.
Sadly, as a result of failing eyesight, Cassatt ceased printmaking after 1901 and stopped painting in 1904. She died some years later in 1926 at her country home in Le Mesnil-Théribus, Oise.
10. Alfred Sisley - The Nature-lover
Among the artists of the Impressionist movement, it was Sisley whose work was most rooted in landscape painting.
Choosing to focus almost entirely on painting natural scenes, Sisley sought out picturesque corners of rural France to use as the subjects in his work, painting en plein air.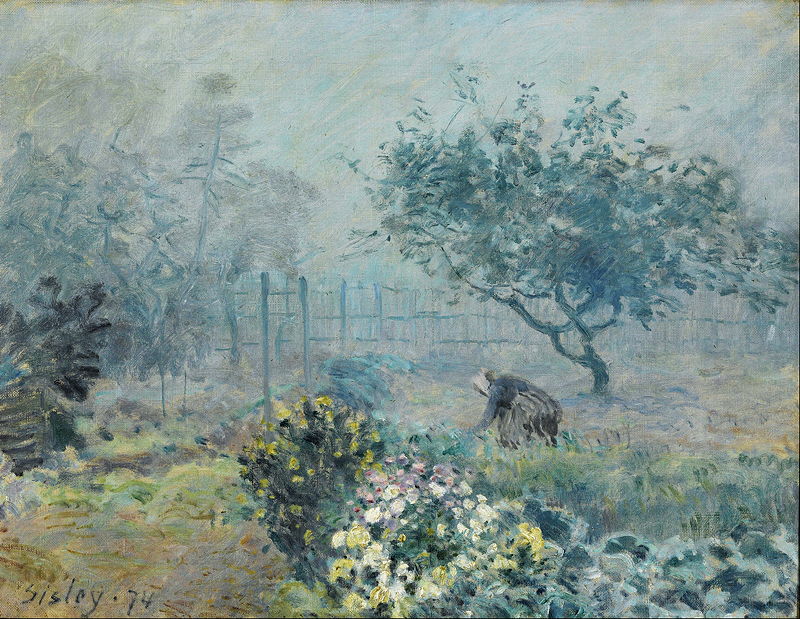 At the height of his career, Sisley began visiting Moret frequently to find inspiration. As he wrote to a friend:
"It is in Moret, amid this dense nature, with its tall poplars and the beautiful transparent, changing waters of the Loing […] that my art has undoubtedly developed most […] I will never really leave this place that is so picturesque".
Marl-le-Roi
Some of Sisley's most impressive works are his paintings of Marly-le-Roi after heavy flooding. His painting style was gentler than that of his fellow Impressionists and Sisley painted natural scenes with great sensitivity, capturing the subtleties of the light as it appeared to him en plein air.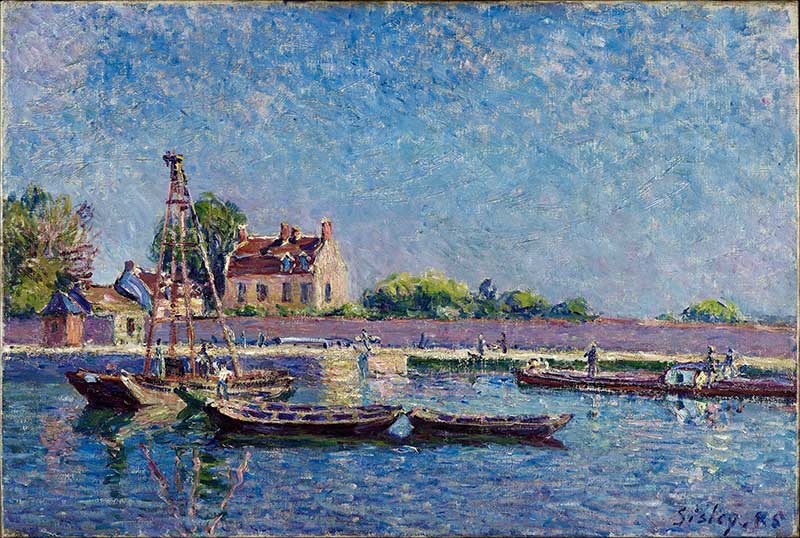 Sisley exhibited his work at four of the Impressionist exhibitions, in 1874, 1876, 1877 and 1882.
Struggles
Throughout his career, Sisley struggled financially. After the outbreak of the Franco-Prussian War in 1870, his father's silk business failed and Sisley was forced to support himself from his painting alone.
He did not achieve recognition for his work during his lifetime and was forced to move out of Paris in search of cheaper rents.
After moving several times, Sisley settled near Moret-sur-Loing where he lived in near poverty until his death in 1899.